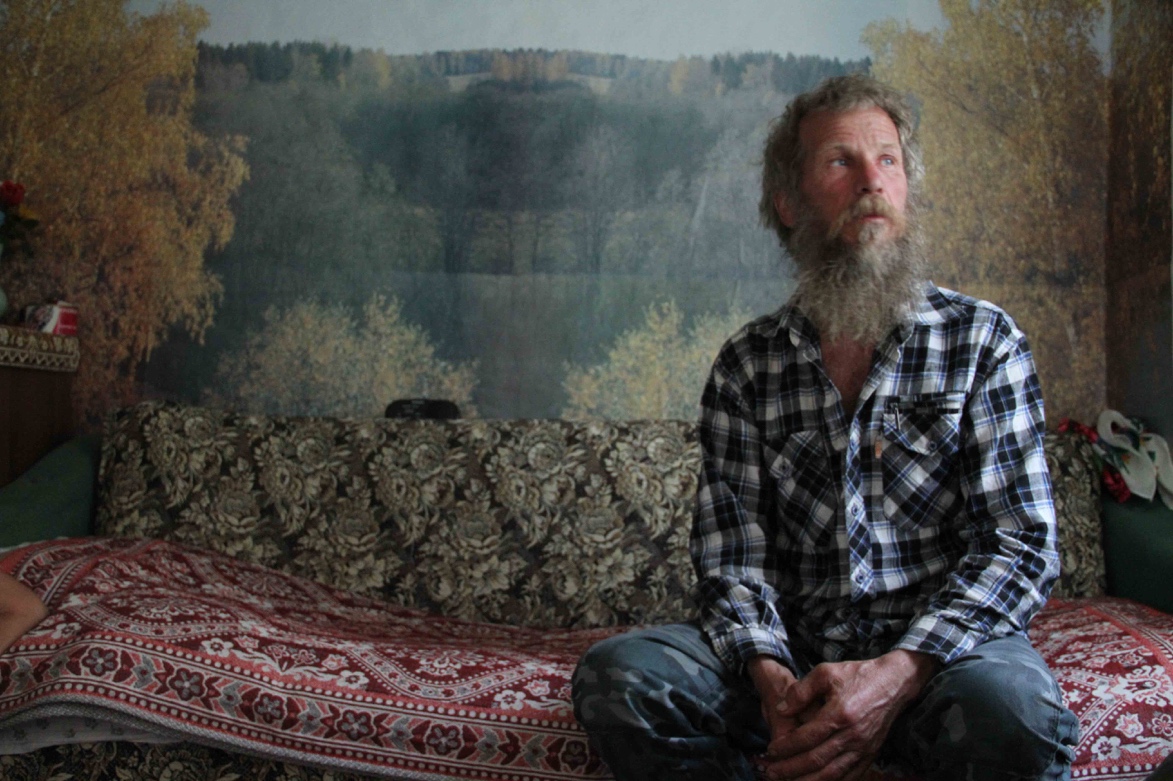 BRAGUINO, de Clément Cogitore / BRAGUINO, by Clément Cogitore
Réalisation : Clément Cogitore
Filmmaking : Clément Cogitore
Date de sortie : 1er novembre 2017
Release date : November 1st 2017
Pays : France / Finlande
Country : France / Finland
Durée : 48 min
Time : 48 min
Synopsis :
Les familles Braguine et Kiline vivent au milieu de la taïga sibérienne à 500km du moindre village.
Issues de la communauté des « Vieux croyants », confession orthodoxe remontant au temps des tsars, refusant l'autorité de l'état, les deux familles se sont enfoncées dans la forêt pour vivre selon leurs règles et principes.
Aucune route ne mène chez eux, seul un long voyage en bateau sur le fleuve Ienissei puis en hélicoptère permet de les rejoindre.
Braguino est un petit village de maisons de bois entouré par la taïga à perte de vue, chaque année plus menacé par les incendies, qui s'intensifient violemment avec le changement climatique.
Au milieu du village : une barrière sépare les Braguine et les Kiline. Vivant recluses en autarcie au bout du monde, les deux familles se sont brouillées et refusent de se parler.
Echappant aux conflits de leurs parents, une dizaine d'enfants grandit en bande, sur les îles du fleuve. C'est une autre communauté qui se construit : celle de l'enfance. Libre, imprévisible et parfois violente elle aussi.
Entre la peur des bêtes sauvages, du feu qui détruit tout, et la joie offerte par l'immensité de la forêt et de ses ressources, enfants et adultes tentent tant bien que mal de vivre ensemble.
Synopsis :
The Braguine and Kiline families live in the middle of the Siberian taiga, 500 km from the next village.
These two families, who are a part of a community of « Old Believers » – a sect of the Russian Orthodox Church dating from the time of the tsars that rejects the authority of the State, went deep into the forest to live by their own rules and principles.
There are no roads leading to where they live; you can only reach them by taking a long boat trip along the Yenisei River and then by helicopter.
Braguino is a small village with wooden houses surrounded by the taiga as far as the eye can see. Every year the threat of fire increases, which has intensified with climate change.
In the middle of the village: a fence separates the Braguines from the Kilines.
The two feuding families refuse to speak to one another, leading completely self-sufficient lifestyles at the end of the world.
A dozen or so children are growing up together on the islands of the river, escaping their parents' feud. This is another type of community, one built by children. Free, unpredictable and sometimes violent.
Between the fear of wild animals, fires that consume everything, and the joy provided by the immensity of the forest and its resources, children and adults are somehow trying to live together.
Titre original : Braguino
Original title : Braguino
Distribution : Blue Bird Distribution – http://bluebird-films.com/portfolio/braguino/