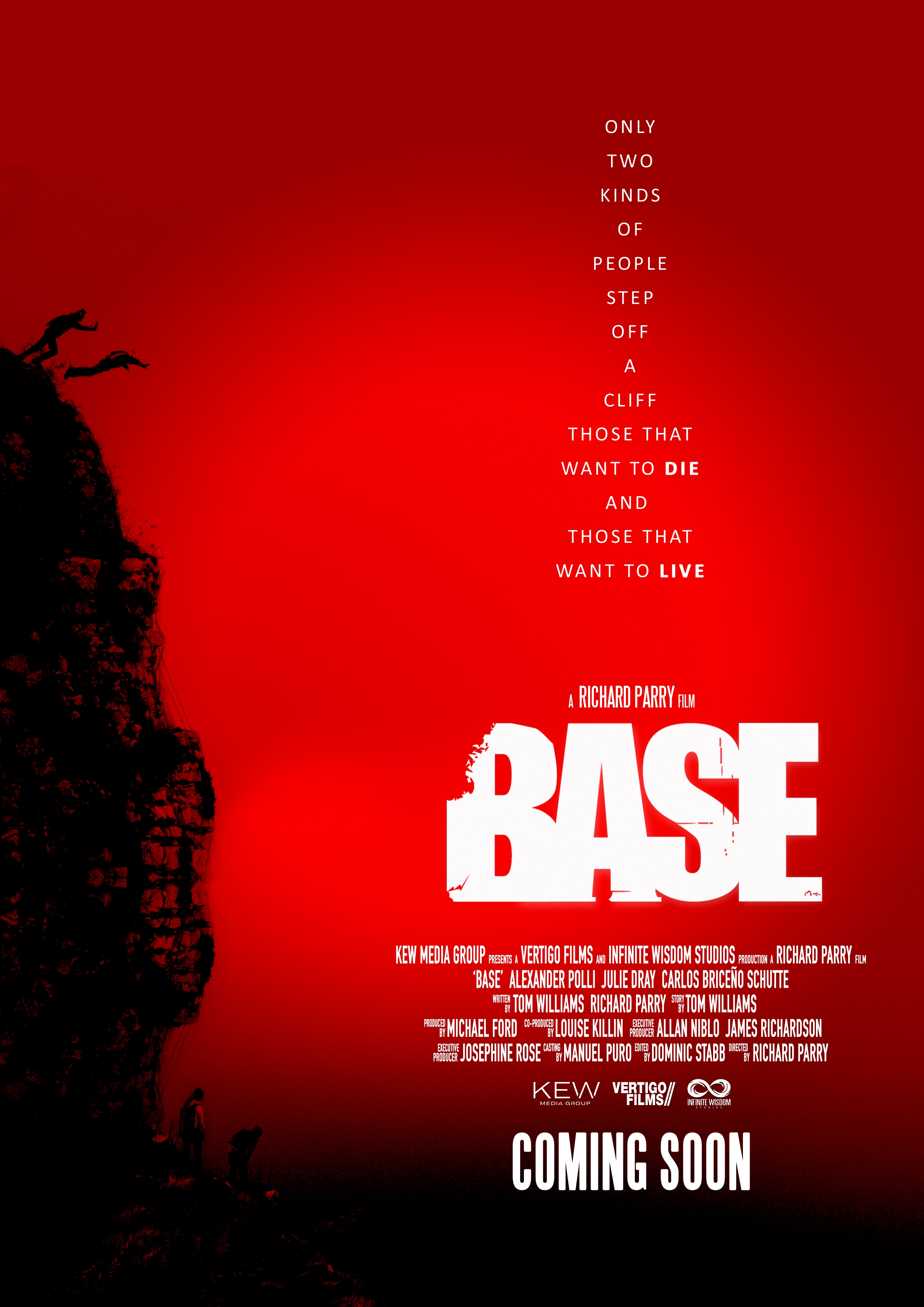 BASE, de Richard Parry / BASE, by Richard Parry
Presse française
French press
Réalisation : Richard Parry
Filmmaking : Richard Parry
Date de sortie :  6 novembre 2017
Release date : November, 6 2017
Pays : Royaume-Uni,  Suisse, Italie, Brésil
Country : UK,  Switzerland, Italy, Brazil
Durée : 83min
Time : 83′
Synopsis :
JC est un B.A.S.E. jumper, un playboy mondial qui vit sa vie littéralement sur le fil, poursuivant le plus grand rêve de l'homme : voler. Quand un saut tourne mal, ce rêve est violemment brisé. Face à la mort de son meilleur ami, JC est obligé de faire face à un secret qui hante son passé. Attiré inexorablement vers ASH, la fiancée éplorée de son ami, il repousse plus que jamais ses limites – volant plus bas, plus près, plus vite et filmant chaque moment.
Bientôt, la descente aux enfers de JC menace non seulement sa propre vie mais la vie de tous ceux qui l'entourent.
'BASE' suit un homme sur le bord et le regarde tomber.
Synopsis :
JC is a B.A.S.E. jumper, a global playboy who lives his life quite literally on the edge, pursuing man's greatest dream – to fly. When a jump goes wrong, that dream is violently shattered. Faced with the death of his best friend, JC is forced to confront a haunting secret from his past. Drawn towards his friend's grieving lover, ASH, he pushes himself harder than ever before – flying lower, closer, faster and recording every moment on film. Soon JC's dark descent threatens not only his own life but the lives of all those around him. 'BASE' follows a man over the edge and watches him fall.