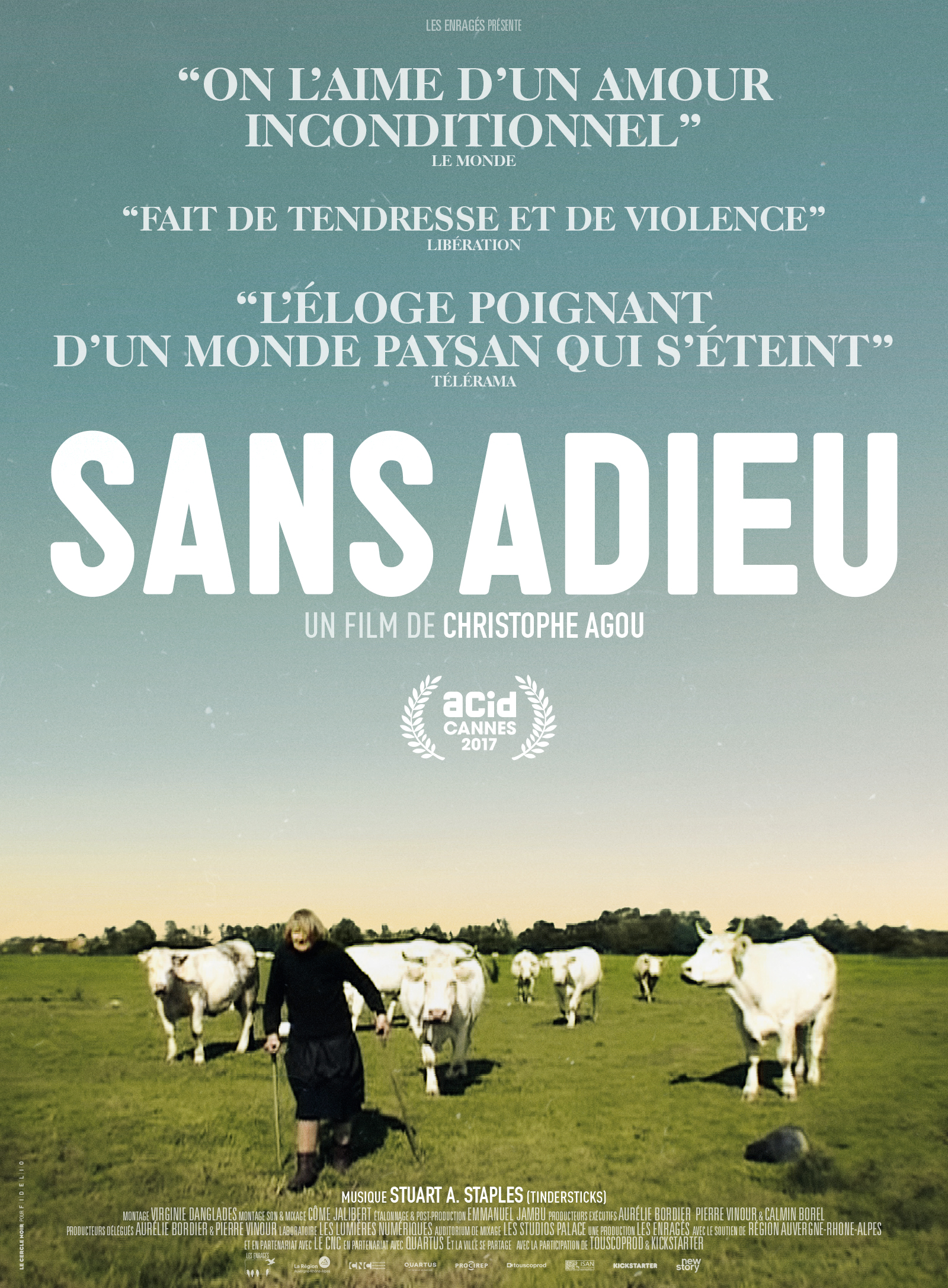 SANS ADIEU, de Christophe Agou / NO FAREWELL, by Christophe Agou
PROGRAMMATION ACID FESTIVAL DE CANNES 2017
ACID PROGRAMME CANNES FESTIVAL 2017
Réalisation : Christophe Agou
Filmmaking : Christophe Agou
Date de sortie : 25 octobre 2017
Release date : October 25 2017
Pays : France
Country : France
Durée : 99 min
Time : 99 min
Synopsis :
Dans sa ferme du Forez, à l'est du Massif Central, Claudette, 75 ans se bat pour rester digne face à une société qui n'a plus grand-chose à faire d'elle, et dont elle a du mal à accepter et à suivre l'évolution.
Le monde moderne avale chaque jour un peu plus ses terres, ses bêtes et celles de ses voisins.
Comme elle, Jean, Christiane, Raymond, Mathilde et tous les autres résistent et luttent au quotidien pour préserver leurs biens…leur vie.
Synopsis :
In the middle of France, in the Forez mountains, 75-year-old Claudette and her farmers neighbours, are aware that the consumer society ignores them whilst gradually taking away what's left of their savoir-faire. But they do not intend to be pushed around.
Titre original : Sans Adieu
Original title : Sans Adieu
Distribution :